Education
Master of Arts, Royal College of Art: Gold och silversmithing, metalwork and jewellery department. London 2009-2011
Certificate & Diploma in Silversmithing & Jewellery. Metropolitan University, Sir John Cass Department. London 2006–2008
Teaterhögskolan (Academy of theatre) Mime Stockholm 1998 (one term only)
Konst & Form programmet Strömbacka gymnasieskola. Piteå 1993–1996
Writing
Hertha 2022 Wrote a piece for the Swedish feminist association Fredrika Bremer sällskapet magazine HERTHA about the economic situation on motherhood and being an artist.
Collaborative work and conversations
2023 Syntropia GBG – a shared temporarily location in central of Gothenburg aiming to explore a cultural and environmental regenerative approach creating co-existance between art, design, music, food and sustainability.
2023 Workshop RE-FRAMING Vrå. Led a workshop and presenting the MiR project in cooperation with headchef Sofia B. Ohlson at Vrå restaurant at Clarion Post hotel. Clarion Posthotellet collaborated as hosts in MiR's first International artist in Residence, Fanny Gentle.
2022 INTERNATIONAL ARTIST LAB based in Berlin, on the theme with children: Dance Artists between work and siding invited amongst seventeen artists-dancers / self organised artists network around the world to talk about creative work days and motherhood.d to talk about creative work and motherhood.
2022 Consultant/collaboration work doing an open call for an artist/dance residence with Dansplats Skog- a dance & residence company
2021 Arranged and participated in a panel discussion with the residence artists from Mothers in Residence at Gothenburg City Library.
2020 Participated in conversations with the start of SWAN a platform with the purpose of connecting all Swedish artist in residences
2020 The Art of Participating Konsten att delta /VG.regionen. Arranged a digital conversation on working with self initiated art projects with curator Anna Van Der Vliet
Founding platforms
Produced a platform and network community Mothers in Residence through instagram during the pandemic and set up residence at the KKV GBG. Designed the MiR website for open calls and interviews that share stories of motherhood and artist practise with inspiring artists
2020-2021 Pop-up fine metal studio at Bangatan, Gothenburg
2018 Bild och Tingmakarna – ongoing project involving quality living and making / deep sustainability with Joel Albertsson
2009 Swanfield Boutique. Co-founded a design collective in Bricklane, London
Music / Performances
2022 Shambolic Soul album release. Wrote, produced and released this album with jazz pianist Esben Tjalve and musician Ross Hughes. Inspired by relationships from an early age and the circus of love
2022 5/8 Hunt for Love single release
2020 Läppstiftet, Lilla Bommen. Performed acoustic songs and poetry at Reaching for the Heavens, Losing the Earth exhibition opening
2020 Gothenburg. Performed at Konstepidemin's performance 13 Festival. Thinking back through our mothers a voice and melody performance. A collaboration performance
2013 Gothenburg Sockerbruket. Gig with Serafina Steer on autoharp and vocals
2012/13 London/Gothenburg. Wrote, sang, arranged/mixed and produced an album (Shambolic Soul, released 2022)
2011 London. ICA, Institute of contemporary art. Alma Nofear music performance
2011 Released EP Alma Nofear with Magic Cousins. As well as the singel & the Confidantes on vinyl
2010 London Whitechapel Art Gallery. Music performance
2010 Copenhagens Jazzfestival. Alma Nofear music performance with Esben Tjalve, Jacob Smedegaard and Christoffer Appel.
2009 London Maida Vale Studion BBC. Recorded a live EP & the Confidantes
2008 New York. Music performance at Fanny Gentle's Solo show at '31 Grand' N.Y
2007 London. Started performing as Alma Nofear, the nervestruck doll in various music venues and bars around London
Group shows
2022 Mothers in Residence, Södra Änggården. Participated at a w.i.p collective residence event reading a piece of then current writing
2012 Soane Museum London. Exhibited Pirate bracelet RCA's alumni group show
2011 Gallery SO, Bricklane London. Performed songs and exhibited Pillow Book a diary sound piece based on a dream, sound projected through a pillow in Silver where?
2011 End of year show Royal College of Art London. Projected moving images piece We Live in a High Rise Building in the ceiling through a high rise wonky building approx 1 meter tall, in copper.
2011 self-released EP Alma & the Confidantes.
2011 Nijmegen Marzee Gallery. Exhibited Spinal Cracker, a horn neckpiece and video installation.
2010 London/Nijmegen RCA collaboration with the Wellcome Museum at Marzee Gallery Wellcome to the body show. Exhibited Hunt for teeth (comment on Goya's a caza de dientes) a porcelain/gold/silk and video installation
2009 Interim exhibition at the Royal College of Art. Exhibited journal photographs from a month long trip in Mexico
2009 Dray Walk Gallery, London. Exhibited Bronze cast bees. European exhibition and book tour by New Era
2009 Marzee gallery, Nijmegen. Exhibited War child's coat in Overcoat
2008 Troll Doll Sir John Cass department, Met. University end of year show
2007 Sir John Cass department end of year show. Showcased a female silver body inspired by the mass-grave at Crossbones graveyard near London Bridge which was the burial pit south of the river for criminals, fallen women and bastard children.
Along with a red enamelled leg in solid silver as a milagro for an *elderly lady.
*One morning I was heading to my part time job. I took the bus from Dalston as I had stayed the night at a young man's place that I was currently involved with. Just as I had sat down, an elderly lady fell as she was getting on the bus. I watched her fall and then getting up and taking a nearby seat, then looking at her leg with a shocked expression. She cut her leg open on the non slip metal bar on the step. I walked up to her to ask if she was okey and saw that the skin on her shin had wrinkled its way like a a folding fan, the leg was pouring out blood. I told the driver to stop the bus and call for an ambulance, he stopped driving and I sat down on the floor to hold her leg up until the ambulance arrived. But the ambulance got lost on its way there, they couldn't find the spot where the bus was being held up. After a while the police showed up instead and an officer took over my undertaking. Whilst I had been sitting on the floor holding her leg up, we chatted the lady and I had written down my phone number for her to get in touch later, just to let me know that she had been taken care of.

The next bus I got on immediately crashed into a postbox on the corner somewhere around Tottenham Road / De Beauvoir Road. I screamed out loud out of fear, everyone looked at me like I was I nervous wreck standing there holding on the leather strap from the bars of the ceiling, which indeed I was. My arms completely covered in the old lady's coagulated blood. I remember it all clotted and jellyfied.

I got in very late that day for my work in that high end jewellery shop, washed my arms and worked all day in a bloody jumper, thinking about the lady all day but I never heard from her.

That occurrence, being left out in the not knowing of what outcome from our acute and intimate meeting made an impression on me long after I had washed her blood off.

An intrigue for serenading healing of trauma via magical thinking started. Researches of various forms to nurture/hold ceremonial well wishing continues.
Awards / Grants
Göteborgs Kulturförvaltning. The grant extended from 2020 to 2022 in a project I produced from a personal experience and missing a network and discussion on the duality of working as an artist/mother in Sweden. With the idea of ​​founding a new platform for artists/mothers to create local artist residencies in order to activate an artist portfolio after maternity leave or other motherhood related work pauses. The project led into a rabbit hole of research into economic conditions for artist/female artist and in the creative fields.
South square trust scholarship award 2009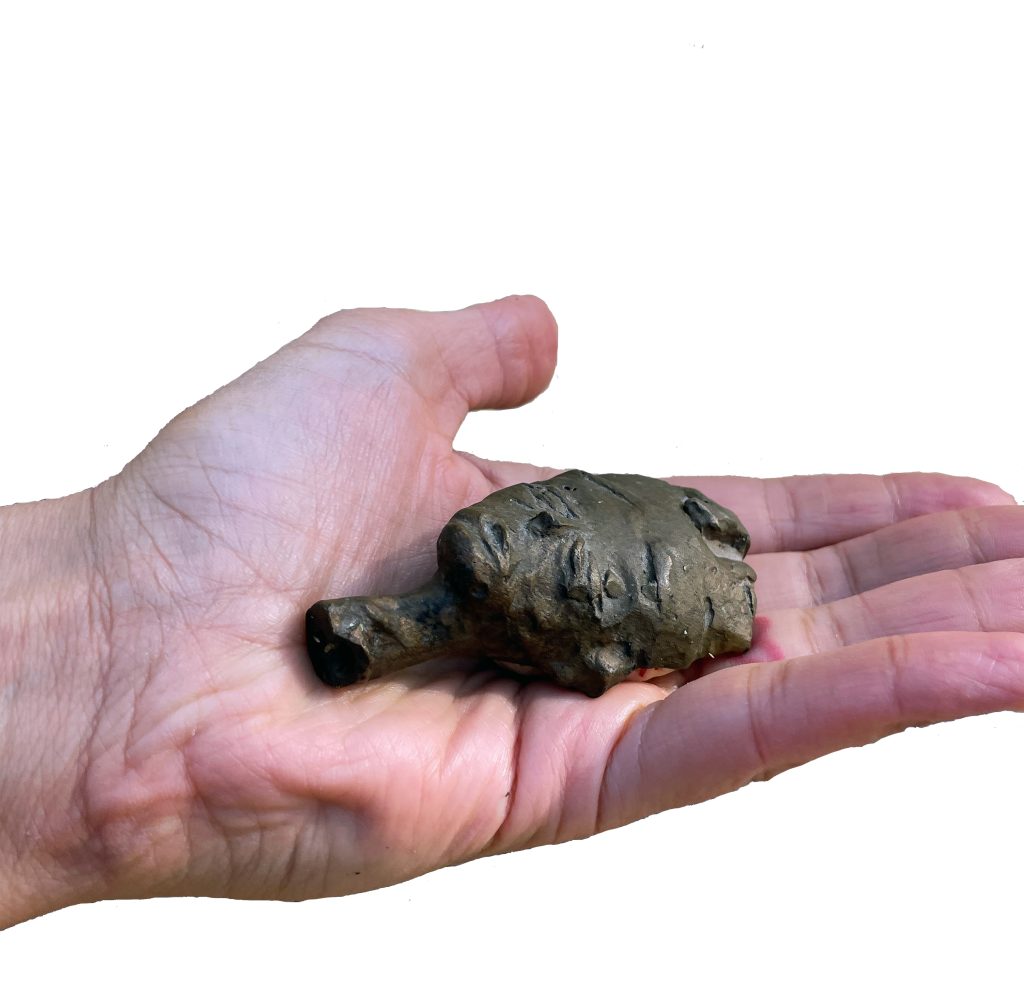 Courses
2022 Land your first public work. Kulturakademin/Göteborg Bildverkstad
2021 Art & Business course. Kulturakademin
2020 Ceramic and porcelain intermediate course. Flick kollektiv
2018 Stone setting summer course. HDK Gothenburg
2015 Ceramic shell brons casting. KKV GBG
2008 Gemstone course. Aldgate London
Special commission
2010 Shakespeare's mask. Exhibited at the Globe theatre London. Gold-plated copper mask set with various precious stones. Private commission was the prize in a treasure hunt event for charity
Fiduciary duties
2020-2022 Mothers in Residence Chairman for the none profit association that arranges residences and raises issues around equality and artists' conditions
2016/17 choir leader at Ah oh hoo started an alternative choir.
Freelance
Event producer / consultant
Fashion stylist
Illustration work
Illustration work for Book of Kindness by Rita Elaine Fishburn-Gibbs. 2011 Mexico
Theatre producer for children's theatre in Norrbottens län Regnbågsteatern, Piteå 1995-1998
Drama och art teacher at a high school and gymnasium (A-levels)
Christinaskolan/Strömbacka, Piteå 1998-2004
DJ eclectic soul/party music